The following are the alternate routes that can be taken to reach Hamoni.
For weekends we suggest the 'Palam Vihar' route via 'Tau Devi Lal Park'
You can access this route on Google maps here- goo.gl/4LdySS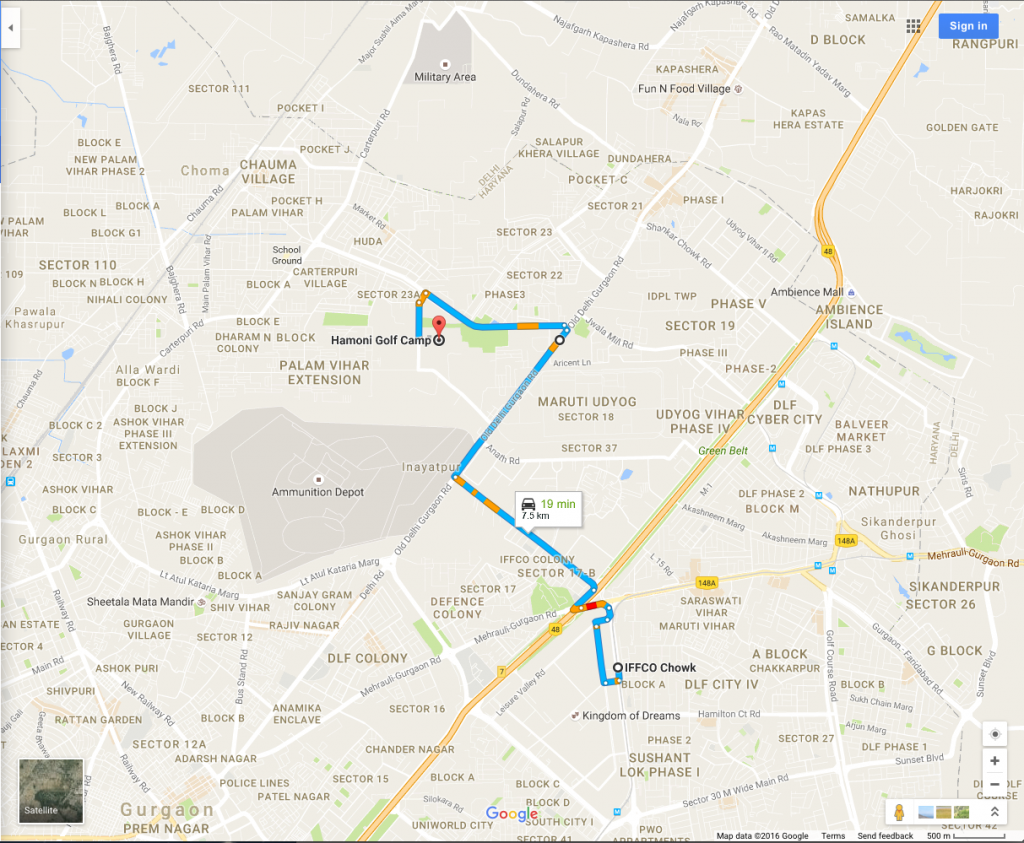 For weekdays we suggest the following route to avoid traffic during rush hours-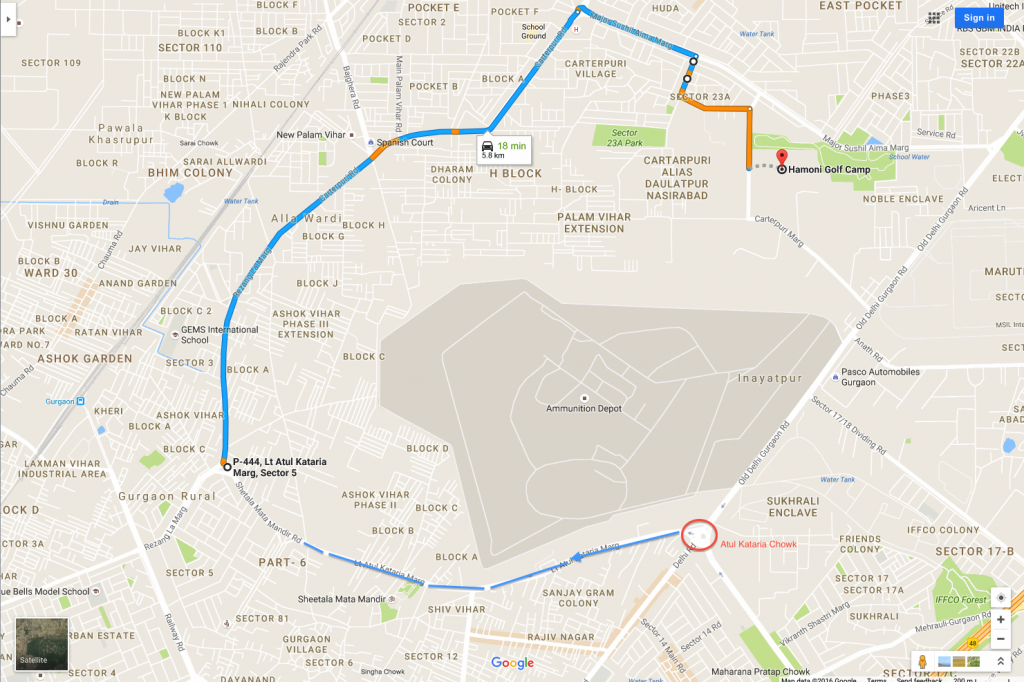 From 'Atul Kataria Chowk' take the 'Atul Kataria Marg' exit towards 'Mata Sheetla Mandir.'
Stay on the main road for 5 kms as it curves right.
After you cross mcdonalds on your right, you will reach a round about.
Take the exit towards the right onto 'Major Sushil Alma Marg.'
After 1 km, turn right towards Northcap University and then take the fifth left towards the University.
After you cross the University on your right, keep moving ahead and take the right from the T-junction.
Kepp moving down that road for half a km and you will find Hamoni Golf Camp on the left.  
Hope this helps.
Regards,
Team Hamoni.