The Hamoni Golf Camp coaching staff includes people who are passionate about the game and eager to help others discover and learn it! Golf coaching at Hamoni Golf Camp ensures you enjoy the game and grow as a player, irregardless of your level of proficiency.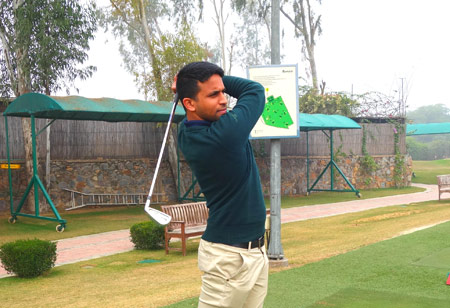 Prashob Nair is a PGA Class 'A' Professional under the PGA of Great Britain & Ireland in conjunction with University of Birmingham-UK. He has been involved in the Golf Industry since 6 years, drawing experiences from Abu Dhabi Golf Club – UAE, Royal Dornoch Golf Club – Scotland and Mission Hills Golf Club – China. An alumnus of University of the Highlands & Islands – UK in 2015, he competed in Scottish University Sport and British UniversityChampionship during his study. He uses a holistic approach to coaching,where he links his knowledge in Sports Science to understand the golferin front of him and subsequently come up with interventions.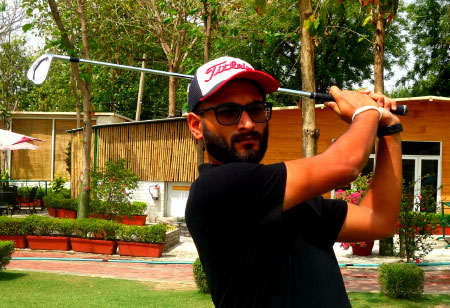 Rahul Singh Pathania is a 'Class C' certified Golf Teaching Professionalby the National Golf Academy of India under the programmesupported by the Royal & Ancient St. Andrews and the PGA of Europe.He has been playing golf since the past nine years with adequateperformance while portraying significant results. He holdswide experience in providing golf coaching to students of all ages andgame level. At Hamoni Golf Camp, he looks at teaching and helping moregolf enthusiats and to carry forward his love for the game.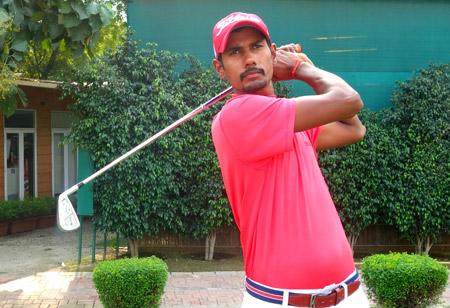 Brijesh Yadav is a 'Class D' certified Golf Teaching Professional by the National Golf Academy of India under the programme supported by the Royal & Ancient St. Andrews and the PGA of Europe.With over 17 years in the golf industry, Brijesh started his golf journey as a junior golfer, continued as an amateur and competed in the professional circuit before taking up teaching professionally. While his role as a supervisor at Hamoni Golf Camp, he trained himself to be a golf teaching professional and proudly credits his achievements to Hamoni for always providing the encouragement and support. Brijesh looks forward to sharing his love for the game and aims at contributing towards changing the golf scenario in India.
All our golf coaching lessons include Entry Fee, Unlimited Balls and Clubs/ Equipment, to ensure you maximise your learning experience. For golf coaching lesson programmes, see here.
To book golf coaching lessons, get in touch with us.