Experience 9 Hole or 18 Hole Pitch & Putt golf on our challenging and fun course layout! A great way to learn and practice the game!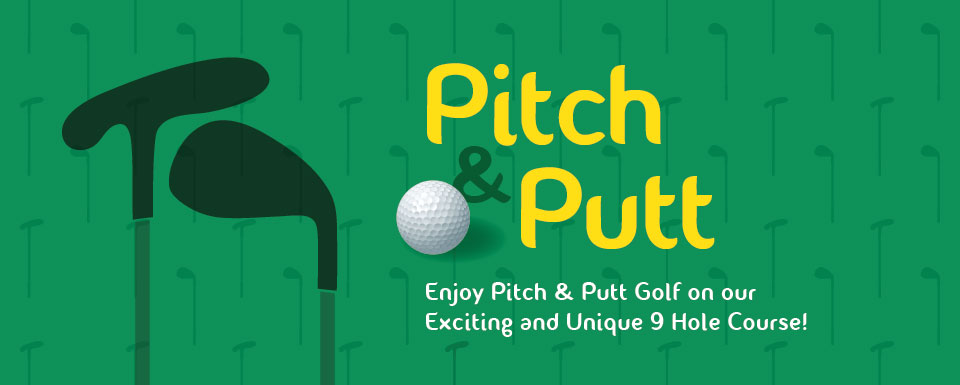 Enjoy Pitch & Putt Golf on our Exciting and Unique 9 Hole Course!
Each of our 9 greens come with 2 hole flags, so you can opt to play 9 or 18 holes to a different flag (and a different challenge)! Bunkers, deep depressions, scattered trees and more will all try to keep you from getting to the green safely, so give it your best shot!
Check out our Pitch & Putt course Fly Over videos on YouTube here.
Now OPEN Every Thursday, 6am to 9:30am (8:15am last tee off)

. For details on Pitch & Putt yardages, guidelines and local rules, download our scorecard PDF. 
The prices include entry fee and taxes. 
Note: The Driving range and ball dispensing will be closed during Pitch & Putt course play; other facilities such as chipping/ putting practice greens, Outdoor Fitness Zone and Cafe shall remain open (except Mondays).