Experience 9 Hole or 18 Hole Pitch & Putt golf on our challenging and fun course layout! A great way to learn and practice the game!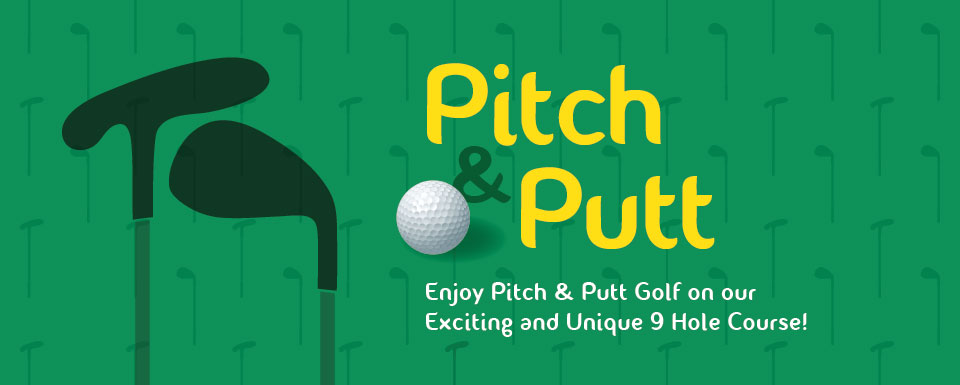 Enjoy Pitch & Putt Golf on our Exciting and Unique 9 Hole Course!
Each of our 9 greens come with 2 hole flags, so you can opt to play 9 or 18 holes to a different flag (and a different challenge)! Bunkers, deep depressions, scattered trees and more will all try to keep you from getting to the green safely, so give it your best shot!
Check out our Pitch & Putt course Fly Over videos on YouTube here.
Note: The Pitch & Putt Circuit is only available for private events, on special request.