A good quality caddie relationship can improve a golfer's performance by 30%, according to a new research published by Loughborough University.
The report also revealed that:
1.The higher the level (of golf), the stronger the relationship
2.Long-term partnerships tend to be more successful and desirable
3.Winning strengthens the bond between player and caddie
4.Two-way communication ensures the maintenance of quality golfer/caddie relationships.
In the photo, Abhinav Lohan and his caddy, Sachin. They enjoy practicing at Hamoni and end their practice session with a fun yet serious short game competition. They are an enjoyable duo to watch in the Professional Golf Tour of India.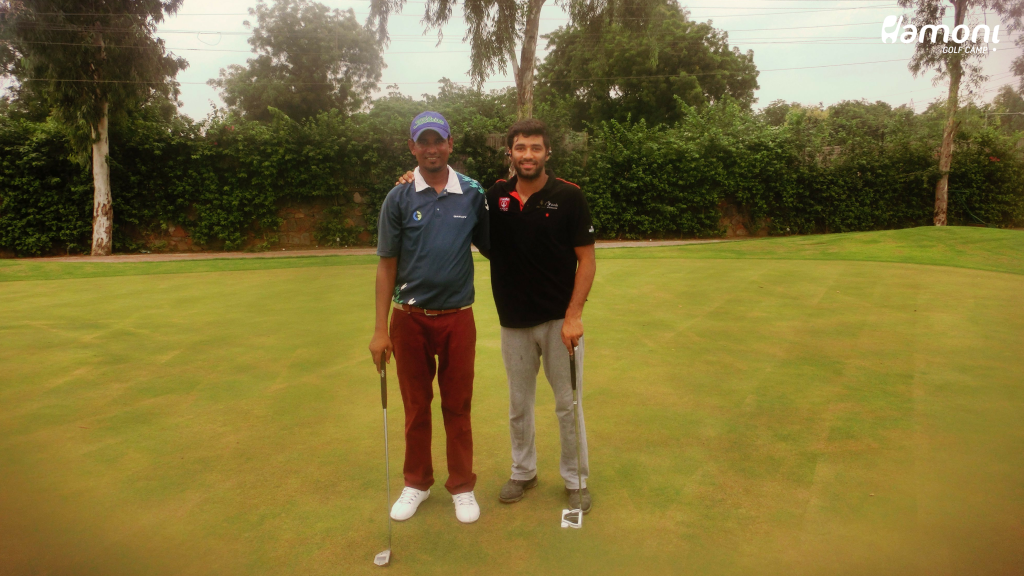 ‪#‎golf‬ ‪#‎playgolf‬ ‪#‎hamonigolf‬ ‪#‎delhi‬ ‪#‎gurgaon‬