Congratulations Kulwant Singh! With an impressive tally of 44 bags (2200 balls) for November 2014, Kulwant is our 1st HAMONI ACE RANGER!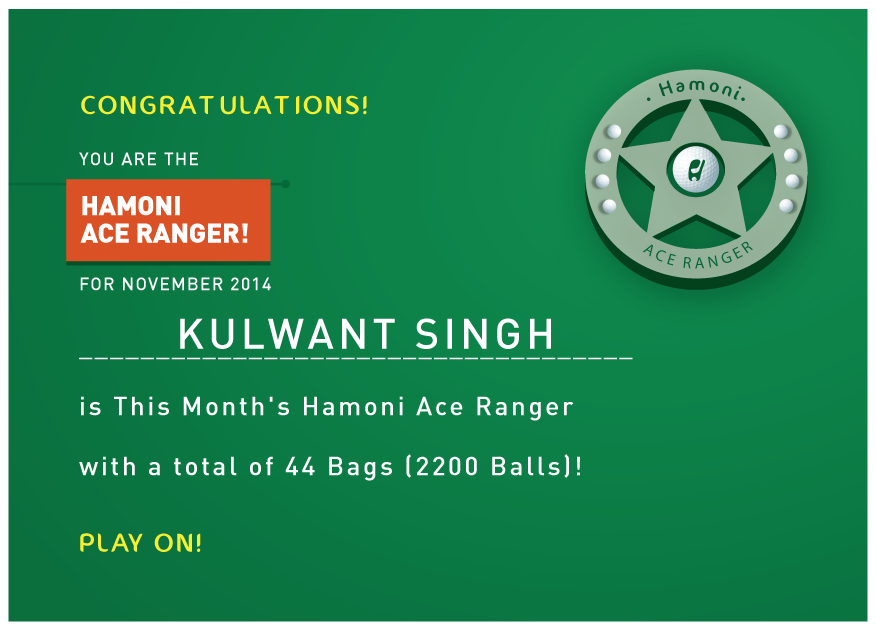 As November's Hamoni Ace Ranger, Kulwant has won himself a 60 Degree Lob Wedge courtesy of Cleveland Golf and a Hamoni Golf cap! Nice going!
So who's going to be our December Hamoni Ace Ranger?! Get you game on!