In today's special edition of HGC Swing Focus we take a look at the swing of our summer intern, 15 year old Akhil Bandhu Anand (Club: Driver)!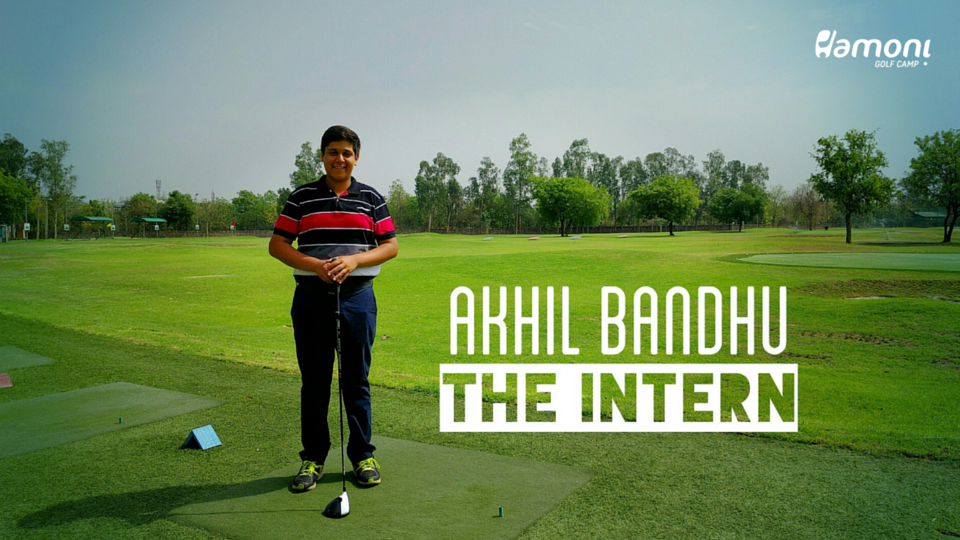 Akhil has been playing on the Indian Golf Union Junior Tour and is the summer intern here at Hamoni Golf Camp (HGC). He currently studies in Modern School Vasant Vihar in Class 11.
His favourite club in his bag is the driver. His swing has come a long way from when he started golf one and a half years ago. He wants to become one of the best junior golfers in the country before he leaves for college.
Akhil plans to study abroad in the US, and major in software engineering while pursuing his passion for golf at the same time.
He will be sitting for the SATs later this year, and we wish him well for the same! Akhil's golf idol is Rory McIlroy. He likes the core strength and the stability of his idol's swing. He wishes to make his swing much more stable and also become fit.
Akhil wishes to improve his putting to shoot lower scores and play better in the upcoming tournaments. He will be playing two tournaments in Chandigarh and two in Kashmir and Pahalgam.
A regular patron of HGC, Akhil believes that it is one of the best training facilities in India with essential infrastructure for a junior golfer to develop his/her skills. He is looking forward to the inauguration of the V1 Pro Swing Studio to get his swing analysed.
We look forward to having him here at HGC and enhancing his golf skills, and learning a thing or two in golf management and marketing during his internship with us.
We wish him all the best in both his golf and academic career!