Predict the winner of the US Open 2016 to be held at Oakmont Country Club from
June16-June19
!
Each player gets to make their top 3 predictions and the winner will be presented an exciting prize sponsored by Hamoni Golf Camp!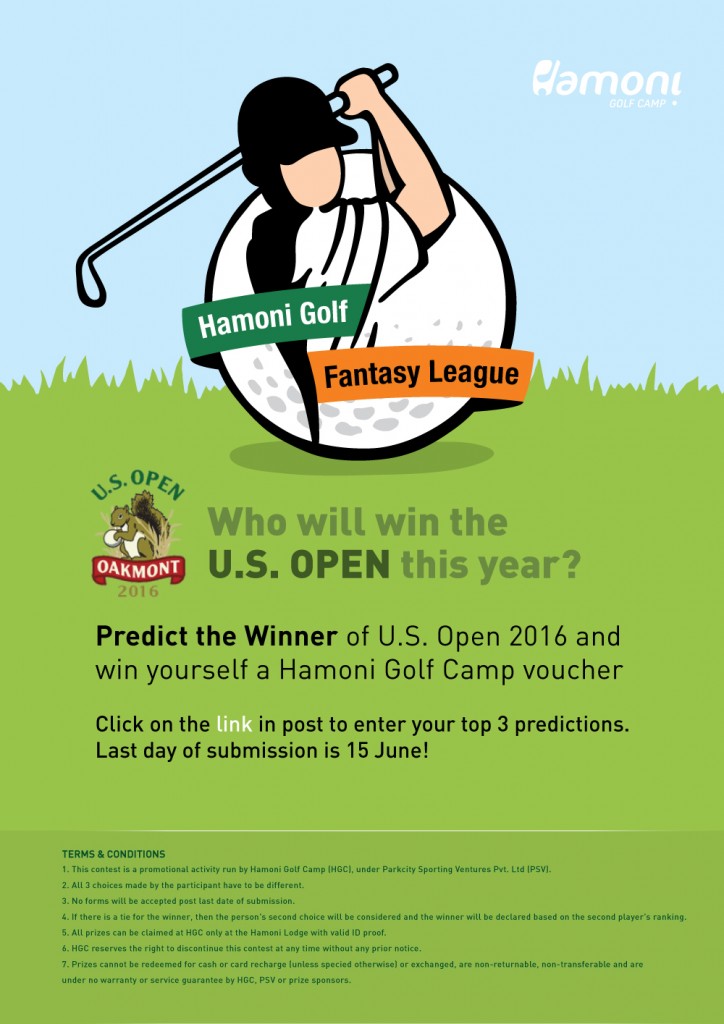 Terms and Conditions are as follows- 
This contest is a promotional activity run by Hamoni Golf Camp (HGC), under Parkcity Sporting Ventures Pvt. Ltd (PSV).
All 3 choices made by the participant have to be different.
No forms will be accepted post last date of submission.
If there is a tie for the winner, then the person's second choice will be considered and the winner will be declared based on the second player's ranking.
All prizes can be claimed at HGC only at the Hamoni Lodge with valid ID proof.
HGC reserves the right to discontinue this contest at any time without any prior notice.
Prizes cannot be redeemed for cash or card recharge (unless specied otherwise) or exchanged, are non-returnable, non-transferable and are under no warranty or service guarantee by HGC, PSV or prize sponsors.