Get your Grips Changed at Hamoni Golf Camp (HGC) –
Check out PURE Grips Pro edition and WINN Putter Grips now available at HGC in various colours! PURE grips provide a high level of moisture and heat resistance for optimal feel that allows you to play your best in all weather conditions.
PURE grips are used by leading golf professionals including leading Golf teaching professional, Hank Haney! 
Grips available for every club in your bag, including your Putter!
Prices for the grips, are as follows- 
PURE Grip standard Pro Black- INR 790
PURE Grip standard Pro Blue- INR 890
PURE Grip standard Pro Grey- INR 890
PURE Putter Grip Mid Size Black/ White- INR1100
WINN Excel Mid Size Putter Grip Red- INR 1390
WINN Pro Putter Grip Red/ Coal Grey- INR 2700
Visit HGC Front Desk or call +91-9643151511 for more information, and experience the feel of new grips! Read below to know why and when you need a grip change!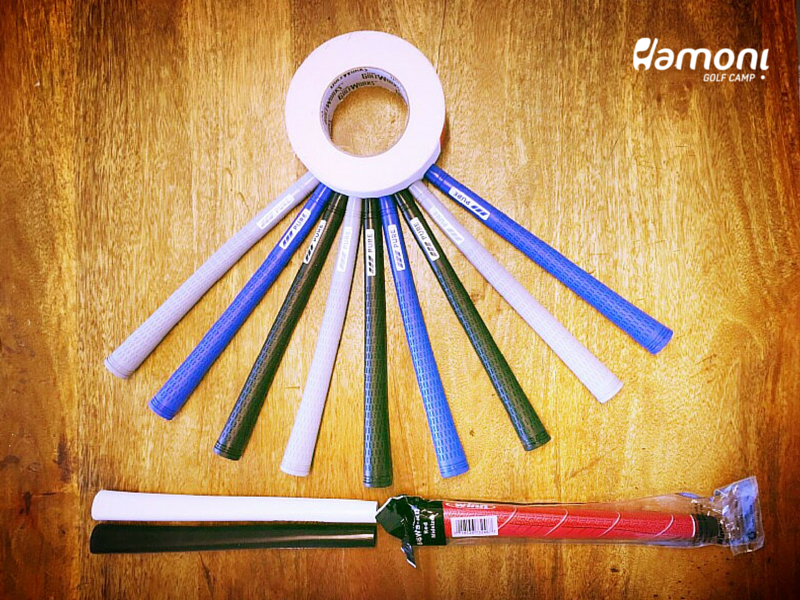 How often should you change your grips?
Bet you never felt the need to…
Today we are going to talk about how important it is for a golfer to change their grips
WHY?
– Standard size grips, which you get with a golf set off the rack, may not be the best size for your hands.
– The material, texture, design and colour, should be best suited to your personal style, level of play, and the weather conditions in your locality.
– Worn out and slick grips cause excessive grip tension, as you tend to hold them tight to maximize control.
– You build overall confidence as you play, look and feel better with the correct grips
WHEN?
– Grips should be replaced every 40 rounds if you just play on the course and after 30 rounds if you spend a considerable amount of time at the driving range.
– Regardless of rounds played, grips should be replaced at the first sign of noticeable wear such as-
• Smooth or hard surfaces
• Any cracks
• Shiny patches
• Wear spots, close to where the thumb makes contact with the club
• Faded spots on the grips that have logos
In summary, improperly sized grips, grips that aren't suited for certain weather conditions, grips that don't enhance playing ability and grips that are simply worn-out will negatively impact your game and cost you strokes.
Comfort, consistency and distance in your shots, can all be improved with new golf grips! So get your grips changed today at HGC!