Hamoni Red presents the inaugural PS3 FIFA Tournament!
Take a break from the cards session this Choti Diwali, and enjoy an Action packed FIFA knockout tournament with a Cash Reward for the Winner and RunnerUp!
A Total of 20 players battling it out to be crowned the Hamoni Red FIFA Champion!
All you need to do is register yourself here- goo.gl/v5js1S
Terms and Conditions:
Registration is on first cum serve basis.
A player will only be allowed to participate if he/she has paid the registration fees of INR 300 (Cash only) after filling out the Google Form shared online or form available at HGC.
Registration Fees includes refreshments during half time.
Cash Prize awarded to participant above 18 years of age. Credit in the form of recharge on HGC card awarded to participant below the age of 18.
If the participant doesn't arrive at 10am on 29Oct'16, he/she will be given a grace of 15 minutes and post that the registration would stand cancelled. The registration fees would be forfeited.
Each half will be 5 minutes long plus stoppage time.
Each player will be assigned one team of his or her choice all throughout the tournament. The team has to be a Club from any of the Leagues in the world.
Final rules and regulations are subject to change and are at the discretion of Hamoni Golf Management.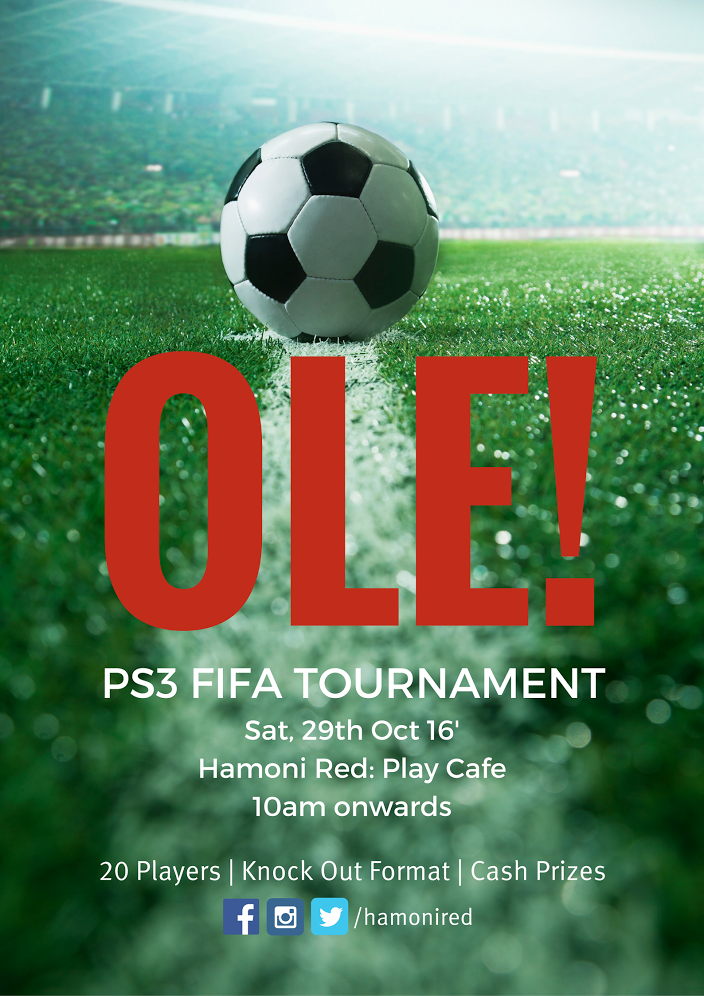 Hamoni Red Breakfast Offer!
This Diwali week enjoy a Hearty Breakfast at Hamoni Red with a recharge of INR 2,000 on your HGC Card! Choose any dish from our Breakfast Menu and enjoy a beverage from our Coffee & Tea section!
Offer valid till 11AM on 29th October 2016!
*Breakfast available at Hamoni Red before 11AM only!