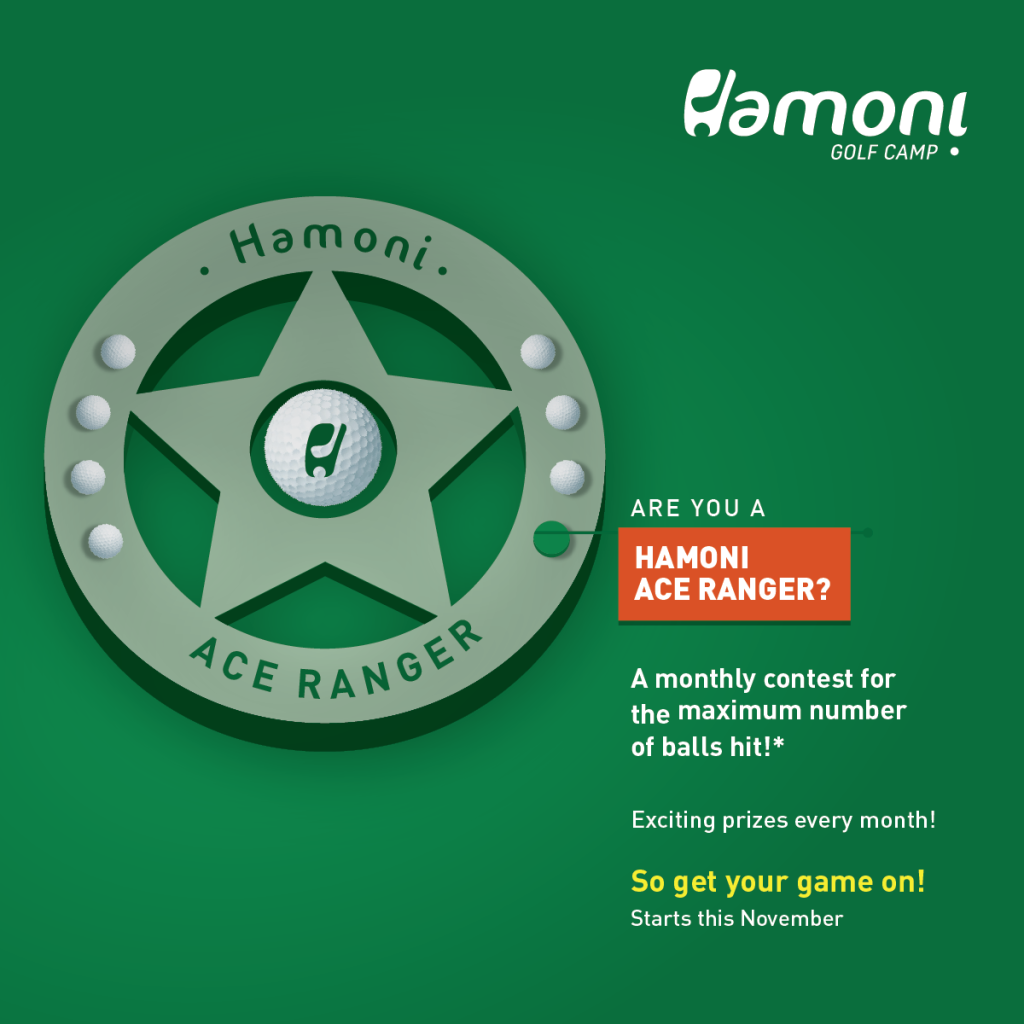 HAMONI ACE RANGER is the coveted title bestowed upon the driving range buffs out there! A monthly contest for the maximum number of balls hit!* Starts this November!
Exciting prizes every month, with a chance to win a Hamoni Ace Ranger bag tag as well!
The current leader has hit 38 bags (1900 balls) already this month as of 26Nov14! Way to go! Stay tuned as we unveil the final tally & winner for November next week!
*T&C Apply –
1. This contest is a promotional activity run by Hamoni Golf Camp (HGC), under Parkcity Sporting Ventures Pvt. Ltd (PSV).
2. HGC Ace Ranger contest winners are decided based on their HGC card usage for ball rentals; balls rented on a Day Pass or HGC Master Pass with unlimited ball rental feature are not eligible to be counted towards the monthly count for this contest.
3. HGC Ace Ranger Contest winners must have an email ID registered with HGC to receive their winner's certificate;
a copy of the email certificate has to be shared at the time of claiming contest prizes.
4. All prizes can be claimed at HGC only at the Hamoni Lodge with valid ID proof and HGC card.
5. HGC reserves the right to discontinue this contest at any time without any prior notice.
6. Prizes cannot be redeemed for cash or card recharge (unless specified otherwise) or exchanged, are non-returnable, non-transferable and are under no warranty or service guarantee by HGC, PSV or prize sponsors.