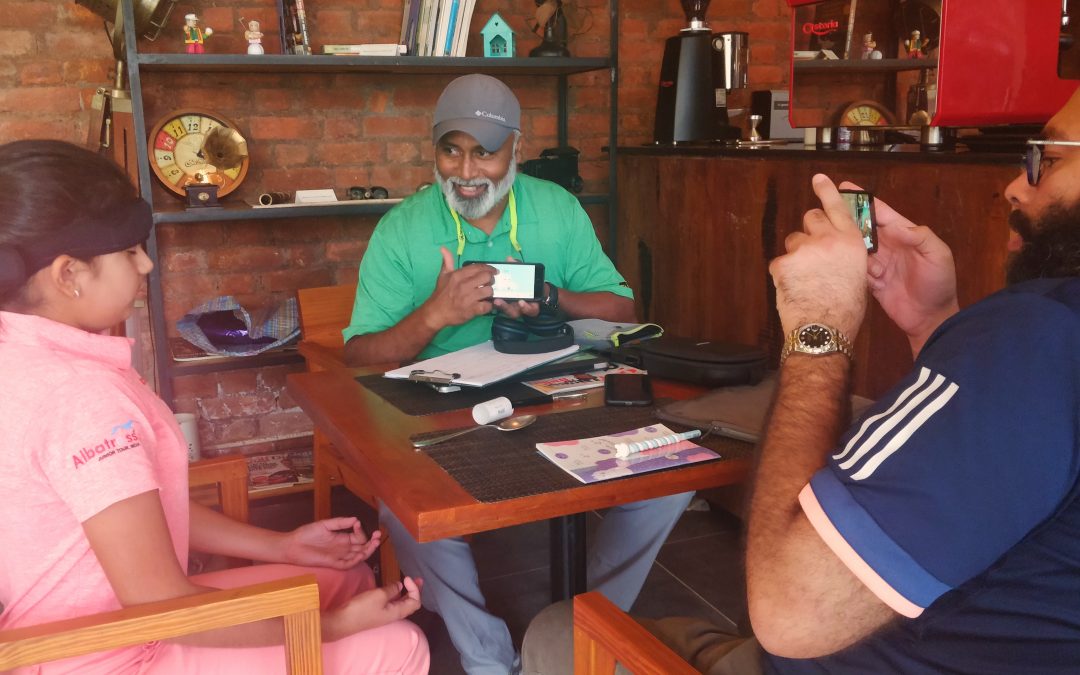 On the 4th of May 19, HGC along with TGA Sports had organised free demo sessions of MILE program. Each session included presentation and individual demonstration helping golfers learn about the program in much detail and take away drills and exercises to improve focus as measured by MILE parameters on and off the course to say the least.
Why?
If you have faced one or more of the following problems…
Difficulty to transition from Train Mode to Play Mode
In ability to convert a good swing to good scores

Yo-Yo scoring in a Tournament – Great Rounds followed by Blow Outs
Inability to focus through the round

Inability to finish strong

Inability to capitalize good starts

Playing partners influence the quality of scores

First Tee Jitters

Take a few holes to settle down

Feel drained by the end of four rounds

Should not miss the cut is the thought on my mind

The harder I try the worse it seems to get
… It is possible that the answer lies, not in the perfect golf swing but in achieving the perfect state of mind.
How?
The TGA Sports MILE program is one of a kind, premier, mindfulness based performance coaching program in sports. The program is designed for competitive athletes above the age of 14 years (Amateurs, Professionals) who are interested in maximising their athletic performance by leveraging the power of their mind. Backed by scientific knowledge and research, the program is designed to measure progress using cutting edge EEG scanning technology which has successfully been used by the world's leading athletes.
What?
Based on the five pillars of Personality, Mindfulness, Neuroscience, Emotional Intelligence and EEG tracking through Technology. "TGA Sports MILE (Mindfulness in Learning Effectiveness) program" is designed to help sports persons maximise performance through a better understanding of self – Personality Assessments based on Hogan Personality Inventories. The participating athlete learns the ability to enhance focus/undivided attention through self awareness and a better understanding and application of their emotional and social intelligence(in team sports) skills.
The team at TGA MILE has designed and complied a library of MILE Blue prints/shot routine templates for golf.
The golf specific blueprints(putting, chipping, bunker shots, irons and woods) and neuro combines bring objectivity to the program while allowing for personalisation of the blueprint to the player's shot routine. The Neuro-Bond facilitated EEG diagnostic helps support the learning process and bring objectivity and measurability to the program.
Here's the highlights video of the introductory session: 
For more details, call us at +91-9643151511
Checkout the photo album of this day on our Facebook profile! 🙂