Golf is one of the rare sports that by nature allows you to compete with yourself more than with others. You don't have to share clubs or balls; you don't have to share your space and by the design of our range, 10 feet distance is a given.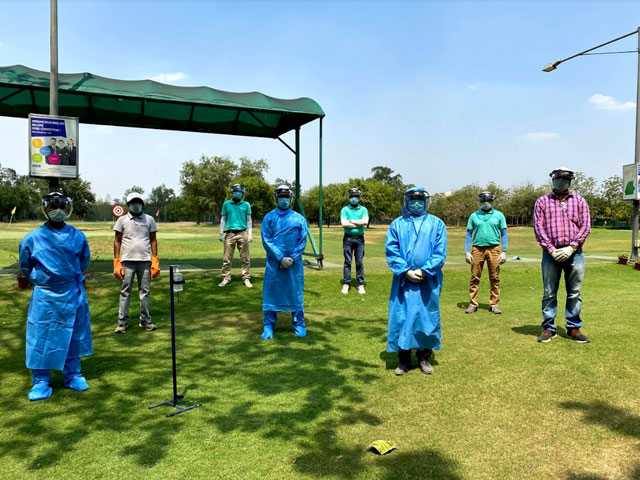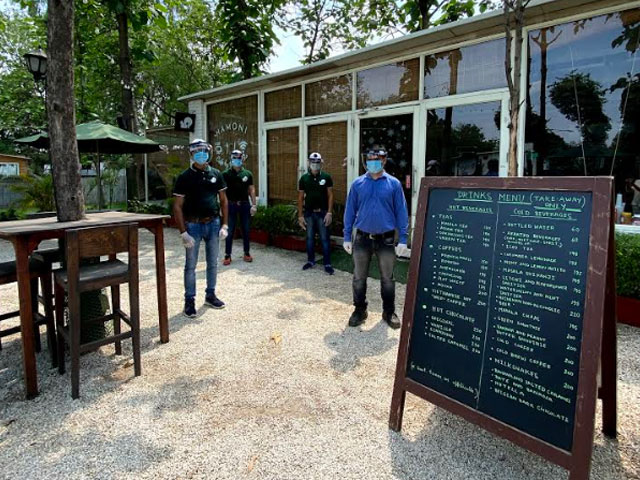 6With the right precautions, golf can be a safe activity, while enabling people to get outside and exercise in the fresh air. In an effort to provide an even safer environment for guests and employees, Hamoni Golf Camp has instituted Physical Distancing Golf Play.
We are only accepting credit card payments and paytm (no cash). We urge you to recharge a hearty whole amount on your HGC card so transactions are limited.
Upon arrival at the range, guests will go through a temperature screening and a sanitising ritual. Please note that Masks are mandatory in order to enter the facility.
Guests must bring their own equipment to use. Club rentals have been discontinued. Guests must also carry their own balls for chipping and putting.
Hamoni staff will be happy to usher ball bags to the guests. Golf balls will be placed next to your mat and the bag will be taken away. All golf balls will go through a sanitising and washing ritual before being dispensed to customers.
Only 2 customers will be allowed inside the front desk area and all others will be queued outside to ensure minimal occupancy inside.
If a guest needs golf balls, a glove or any other merchandise from the pro shop, our front desk executive will present the items and assist you to the best of their capabilities. You will not be allowed to touch any shop items.
In addition, credit card machines and countertops will be sanitized following each transaction, and pro shop doors will be left open.
Flagsticks will be modified from the putting and chipping areas to ensure minimal contact.
Hamoni cafe will be open for takeaway and dine-in from 9am to 8pm.
Hamoni tuck shop is stocked up with pre-packaged products. Please ask your front desk executive to present you with items of your choice.
Please maintain physical distancing while smoking.
Golf Timings: 6 am to 9 pm
Café Timings: 9 am to 9 pm
We truly appreciate your business and ask for your patience and understanding as we navigate through this unique situation. In order to get through this, we all need to work together to adapt, overcome and make golf part of our routines again. Happy golfing! See you soon!